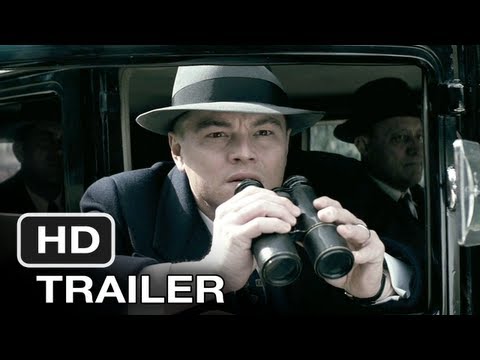 "Maybe we like the pain. Maybe we're wired that way. Because without it, I..."
– Meredith Grey
"Everything tells me that I am about to make a wrong decision, but making..."
– Paulo Coelho (Eleven Minutes)
"The human life is made up of choices. Yes or no. In or out. Up or down. And..."
– Grey's anatomy
"i never needed anyone to make me feel alive but then again i wasn't..."
– before your love by Kelly Clarkson
"Akhir dari usaha yang maksimal adalah awal dari turun tangan Allah"
– Haikal
there is no need for me to forget about what happened in the past it is a good memory just like a photo in an album, that only particular picture might shine brightly just like snow that melts after winter, shining in sunlight of spring
"sometimes what we're looking for is right where we left it"
another sweet thing from grey's anatomy ;)
dr. hunt: you know you're a lot like her, stubborn, opinionated, smart. 40 years from now, i'm gonna have to pry that scalpel out of your hand too
dr young: from my cold dead hands
dr. hunt: you're missing the point. i want to be around 40 years from now
"I'll make him an offer he can't refuse"
– Don Corleone - Godfather
the boy in the striped pajamas →
great film!
refita olstead
………… I want a little something more Don't want the middle or the one before I don't desire a complicated past I want a love that will last say that you love me Say I'm the one Don't kiss and hug me and then try to run I don't do drama My tears don't fall fast I want a love that will last ...
"Jangan mendorong orang yang kamu sayangi untuk terbang menggapai mimpinya. Jika..."
i want to be extraordinary
i'm not an ordinary, but not extraordinary yet so i just wanna be extraordinary. ;)
another friday the 13th
klo bulan lalu daftar buat sminar, bulan ini daftar buat sidang thanks to SITH for making this friday as the day i would never forget!! ;p
"we make them cry who care for us we cry for those who never care for us and we..."
– pravsworld.com
kantung mata
oknum a: gile kantung mata lo makin gede aja
oknum b: iya,, kan mo nyaingin SBY gw
"it's so typical, love leads to isolation"
– phil collins - separate lives
deep down everyone wants to believe they can be hard core but being hard core is not just about being tough, it's about acceptance sometime we have to give ourselves permission to not be hard core for once you don't have to be tough everyminute of everyday it's okay to let down your guard in fact there's a moment when it is the best thing we could possibly do as...
God've saved me from sin, then why do i cry, why am i angry, why am i down.. that's very human i'm not realize that everything happened in my life, God just want to raise me up! so now i just open the eyes and heart and see…. There ain't no regret There ain't no pain Just see and feel…
naif & positif
Saya selalu berpikiran positif akan segala hal" sayangnya terlalu positif membuat saya mendekati naif…:(
"The Only Person You Need To Be Is Yourself"
– save the last dance
Para mahasiswa yang lulusnya telat seperti saya, mungkin jauh di dalam hati, tanpa disadari, menginginkan hal tersebut mungkin karena kami belum tahu apa yang akan kami lakukan selanjutnya dalam hidup ini setelah lulus nanti my friend said " bukan lulus tepat waktu tapi lulus diwaktu yang tepat", lulus pada waktu dimana kami sudah mengetahui apa yang kami ingin lakukan di hidup ini ...
excited and scared!! can you imagine what will the face look like! waks!
please, get well soon mama…
people who i love constanly leave me they leave me in the dark all alone and scared they can leave me but You You can not leave me God no You can not don't ever God coz if You do . . . . i'm nothing…
i'm deep down inside exhausted
Forgive and Forget
When someone hurt us, we want to hurt them back When someone wrongs us, we want to be right Forgive and Forget! That's what people say It's good advise, practically it's not that easy But without forgiveness the soul never settled old wound never heal The most we can hope for is, that one day, we'll be lucky enough to forget
s.c.a.r.e.d
When we're little, nighttime is scary Because there's a monster hiding right under the bed When we get older, the monsters are different Self-doubt, Loneliness, Regret And though we may be older and wiser, we still find ourselves scared of the dark But, once we face our demons, face our fears, and turn to each other for help, night time isn't that scary Because, ...
We screw up We lose our way Still, we move foward Because there's always some other people that need us So we force ourselves to keep trying, to keep learning
never explain yourself to anyone because the person who likes u doesn't need it and the person who dislike u won't believe it
for me you're my heaven, but for u i'm your hell -grey's anatomy-
i hate being lonely…
how do we break free without breaking apart? -revolutionary road-